Breeding site

"del giardino Degrassi"
"Sandcastle's Ticklish Finja" - ÷HZB COK 219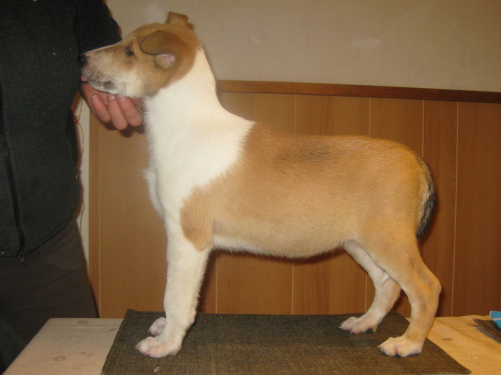 Finja - 9 weeks old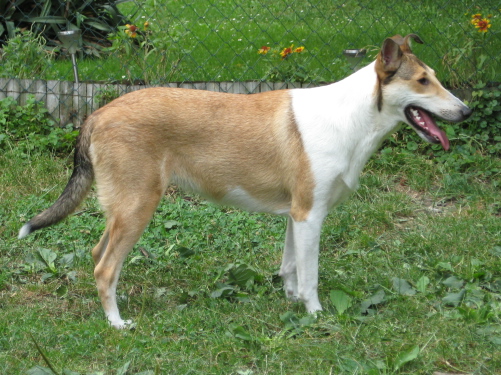 Finja - 9 1/2 months old
Finja is a gold sable Collie Smooth bitch, was born on October 5th, 2009 and comes from Finland. She is a very kind and lovely bitch.

Finja was tested by the university of Giessen on April 20th, 2010 genetically on MDR1, result: MDR1-/-. And by the company Optigen in May/June, 2010 genetically on CEA/CH and rcd2-PRA, results: CEA/CH-Carrier and rcd2-PRA-Normal. On November 4th, 2010 I have done for her the HD X-ray examination (I am very happy, she has HD-A).
MDR1-investigation CEA-investigation PRA-investigation HD-evaluation
With the first exhibit in the baby class Finja received "very promising" (at the age of six months). In the youth class at the age of 11 months Finja received "very good 1".